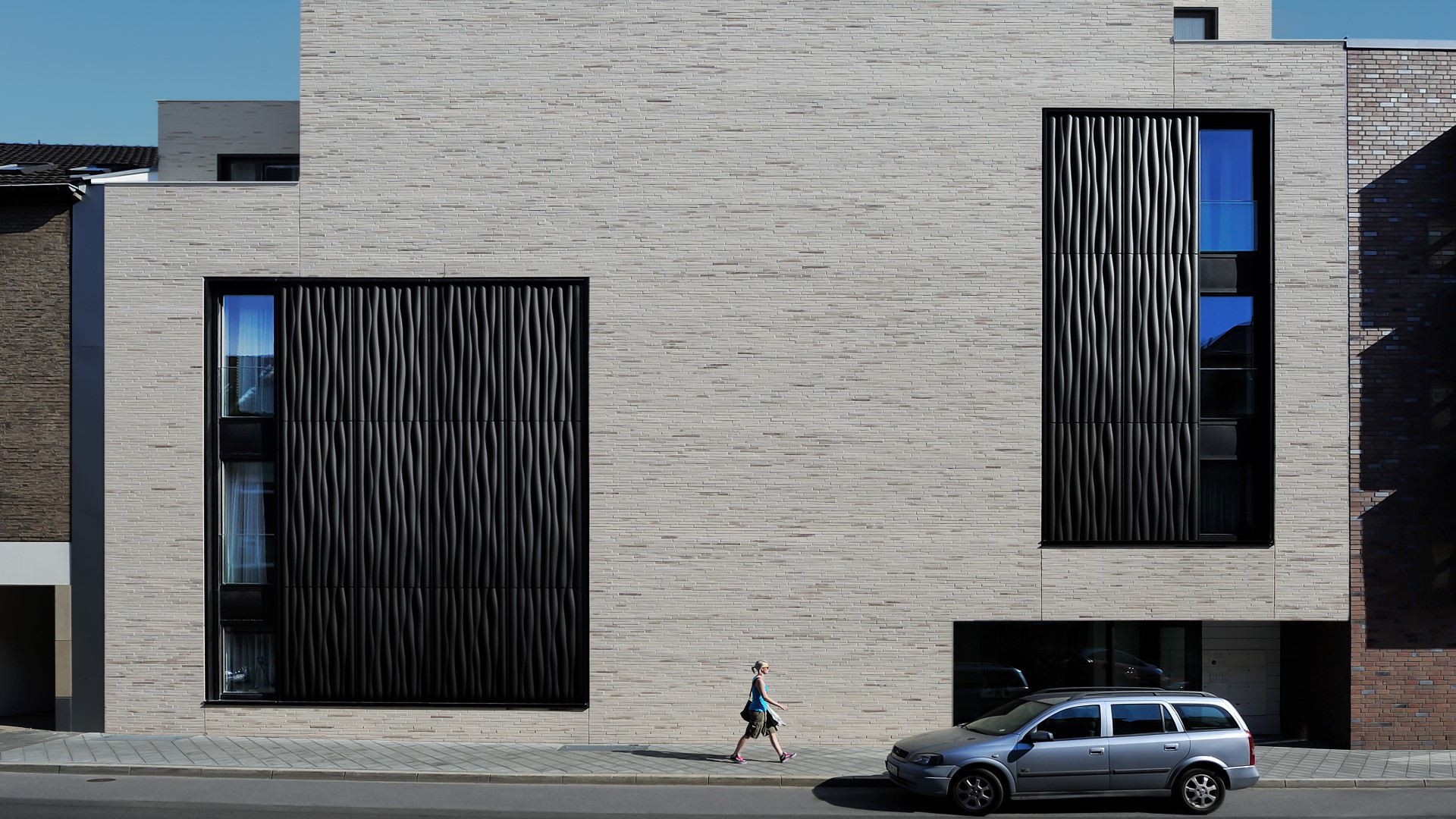 RETIREMENT HOME
GERMANY
The retirement home is a strong contrast to the rest of the residential estate. Thin, beige bricks and extensive elements made of perforated, three-dimensional aluminium plates give the facade a very modern appearance and make the retirement home look more like a smart town house from the outside. [Deutsches Architektenblatt; German Architects' Newspaper]
The monolithic impression of the exterior facade which appears almost completely closed is additionally reinforced by two extensive openings: like the inlays made in the building structure, they are covered with three-dimensional anodised plates.
These perforated, wave-like oscillating surfaces expose the staircase and living quarters without people on the outside being able to gain a view of the interior.
 
Architecture & Design: JSWD-Architekten, Köln,
Products: Wasserwelle Vision, t = 3,0 mmgelocht, Rv 5,0 – 10,0 mm,eloxiert E6/C34
Client: Seniorenhaus GmbH der Cellitinnen zur hl. Maria, Köln,