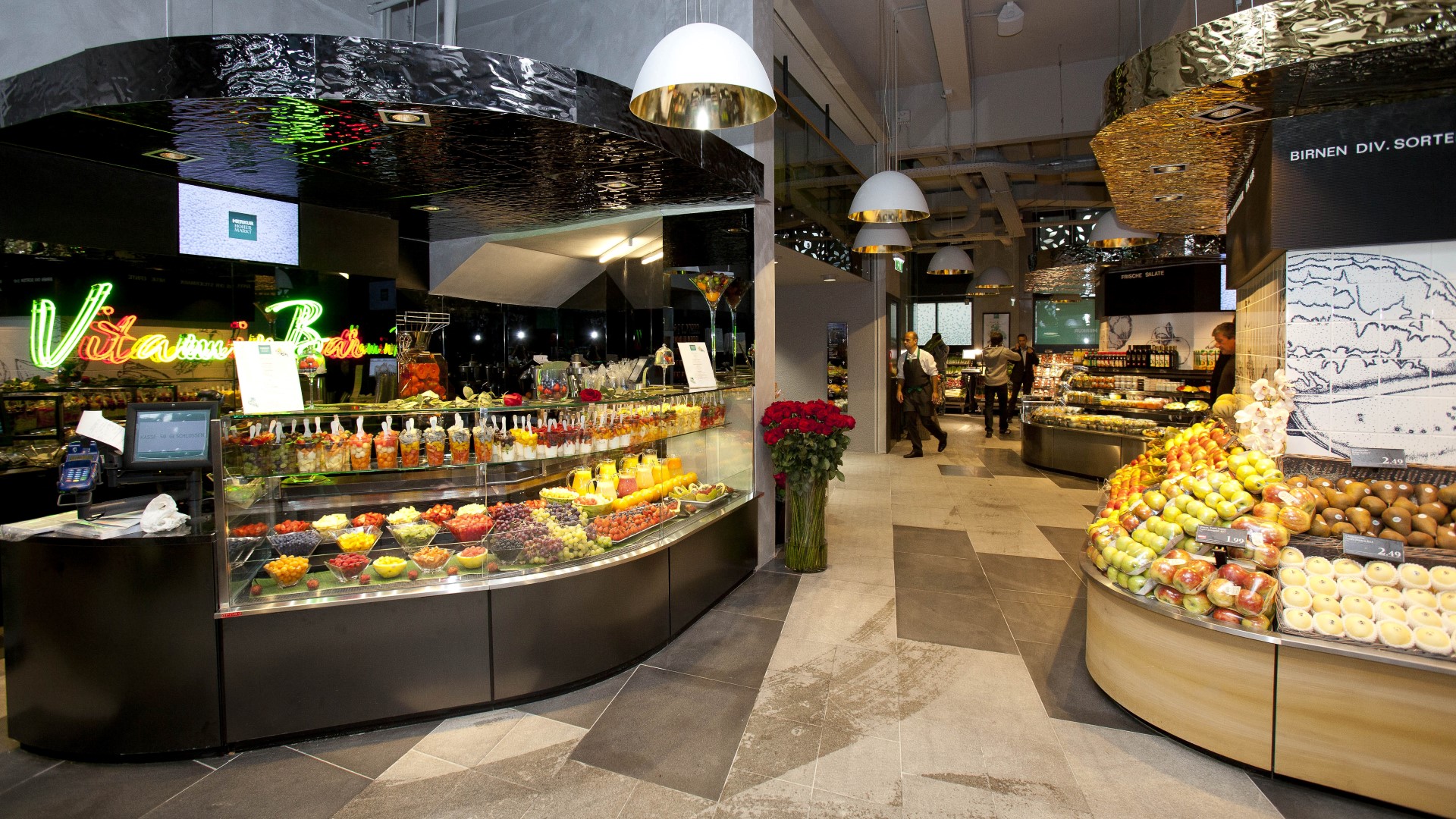 Opening of the Merkur Hoher Markt
The Merkur flagship store, Hoher Markt, was opened in Vienna. MERKUR's new premium concept doesn't stop at anything, including the innovative materials and surfaces of interior design.
We developed new three-dimensional plates made of stainless steel in cooperation with the architects' office, BEHF, in Vienna. Brushed and mirror polished "Dunes" made of stainless steel give the architecture, the ceilings and the wall coverings a distinctive character.
The movement of the glazed lift also sets the "Dunes" made of stainless steel in motion. During the ride in the lift, unique reflections are created by the LED lighting and the special brushed finish, that simply have to be experienced.
Architecture: BEHF Architects, Vienna
Construction: Senft Company, Vienna
Riegler Company, Steyr
Photo: REWE International plc / APA-Photoservice / Pauty