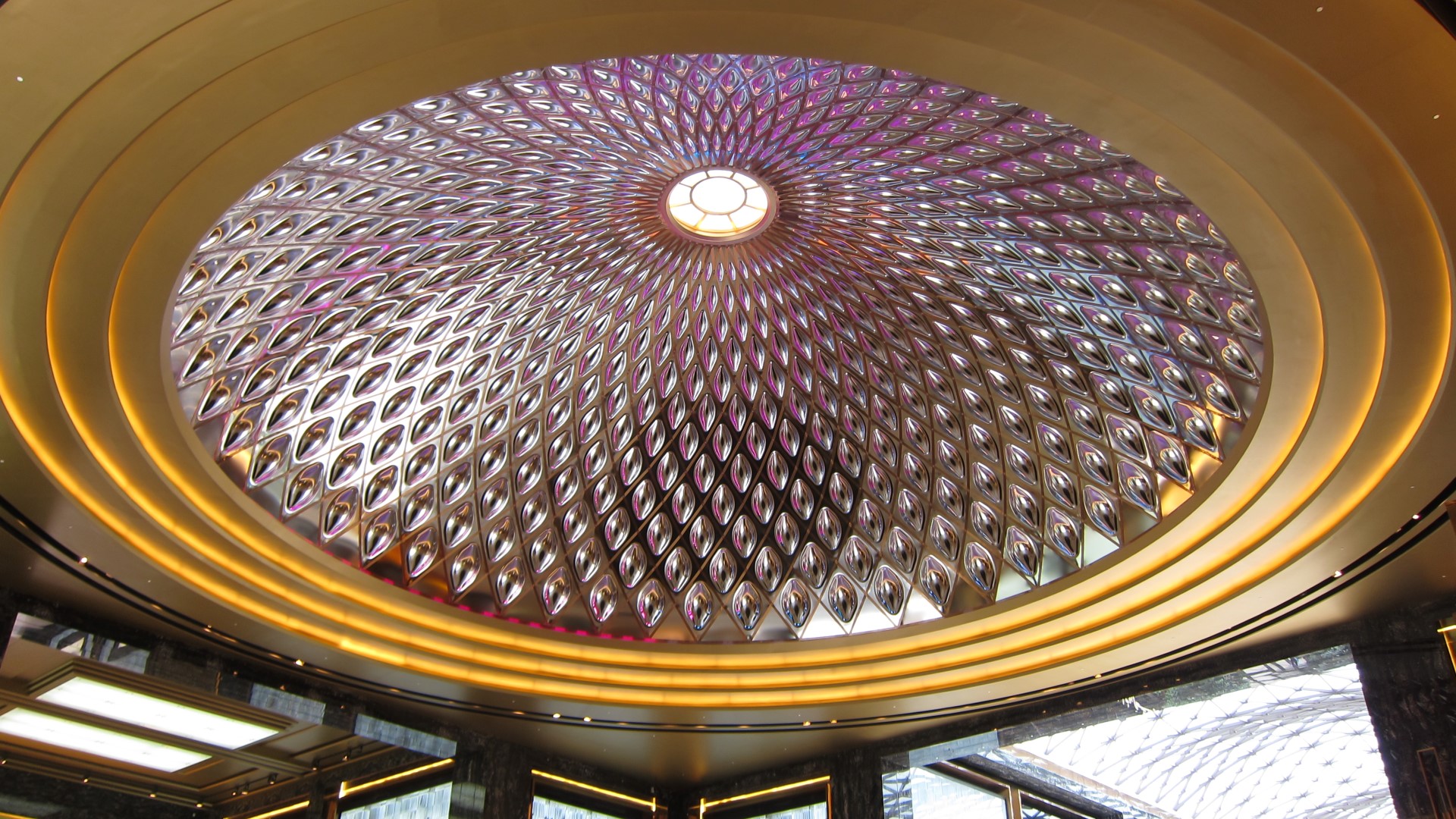 Highly polished dome elements
The centrepiece of the new "luxury shopping mall" in Kuwait is the intersection of the two main streets, which we impressively put on display with water fountains and a high-tech cupola of stainless steel.
15 3D elements of different sizes were deep-drawn, lasered, electro polished to a high gloss and transported by air freight to Kuwait. The installation and handover to the client has just taken place.
The basis of our high-tech products are the most modern sheet forming technologies, which allow the narrowest of tolerances partly due to new tooling concepts.
The appeal lies, however, in the free programmability of most of the product categories. The result is visual highlights, turned into reality with great attention to detail, the principle of individuality, lightweight construction to the highest level of precision.
Photo: The Avenues, Mabanee Co.