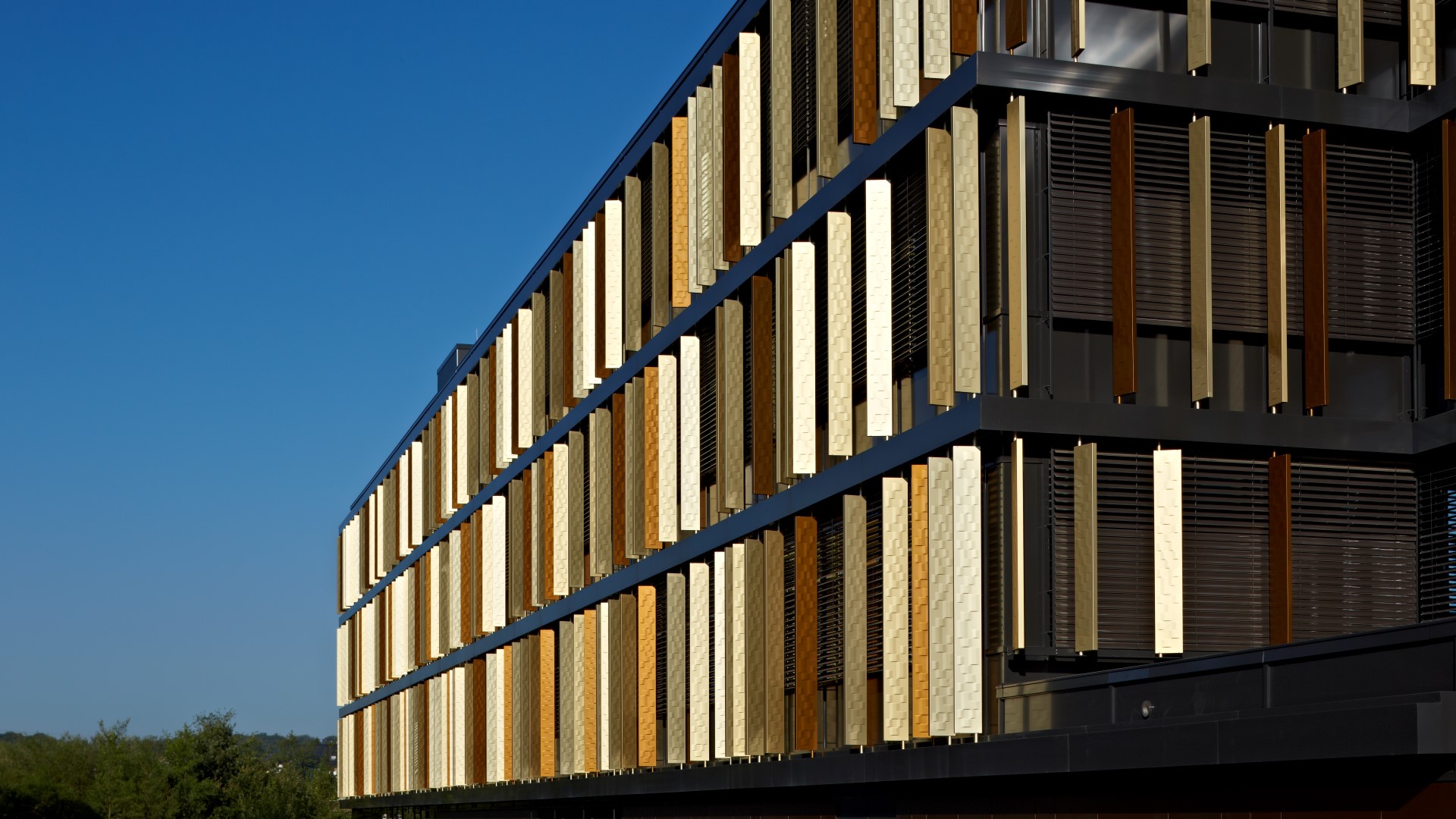 New Facade Panels
Recently, the new headquarters of the oldest insurance company in Luxembourg, "lalux", was opened. Fielitz Ltd. was delighted to help with the planning and realization of this exceptional facade.
Almost 3,000 perforated and unperforated aluminium facade panels were firstly deep-drawn using 3D fluid technology in order to create the 3D pattern developed by Jim Clemes and Ingbert Schilz. In a second processing step, the panels were re-shaped to hollow-like, four-sided, closed elements.
The vertical slats, arranged at irregular intervals, sparkle kaleidoscopically in the sun. Depending on the incidence of light, the three different anodised Sandalor colours appear in new shades.
Design: Atelier d´Architecture & de Design and Jim Clemes, Esch-sur-Alzette/Luxembourg
Construction: Schindler, Roding
Photo: Robert Sprang, Egling