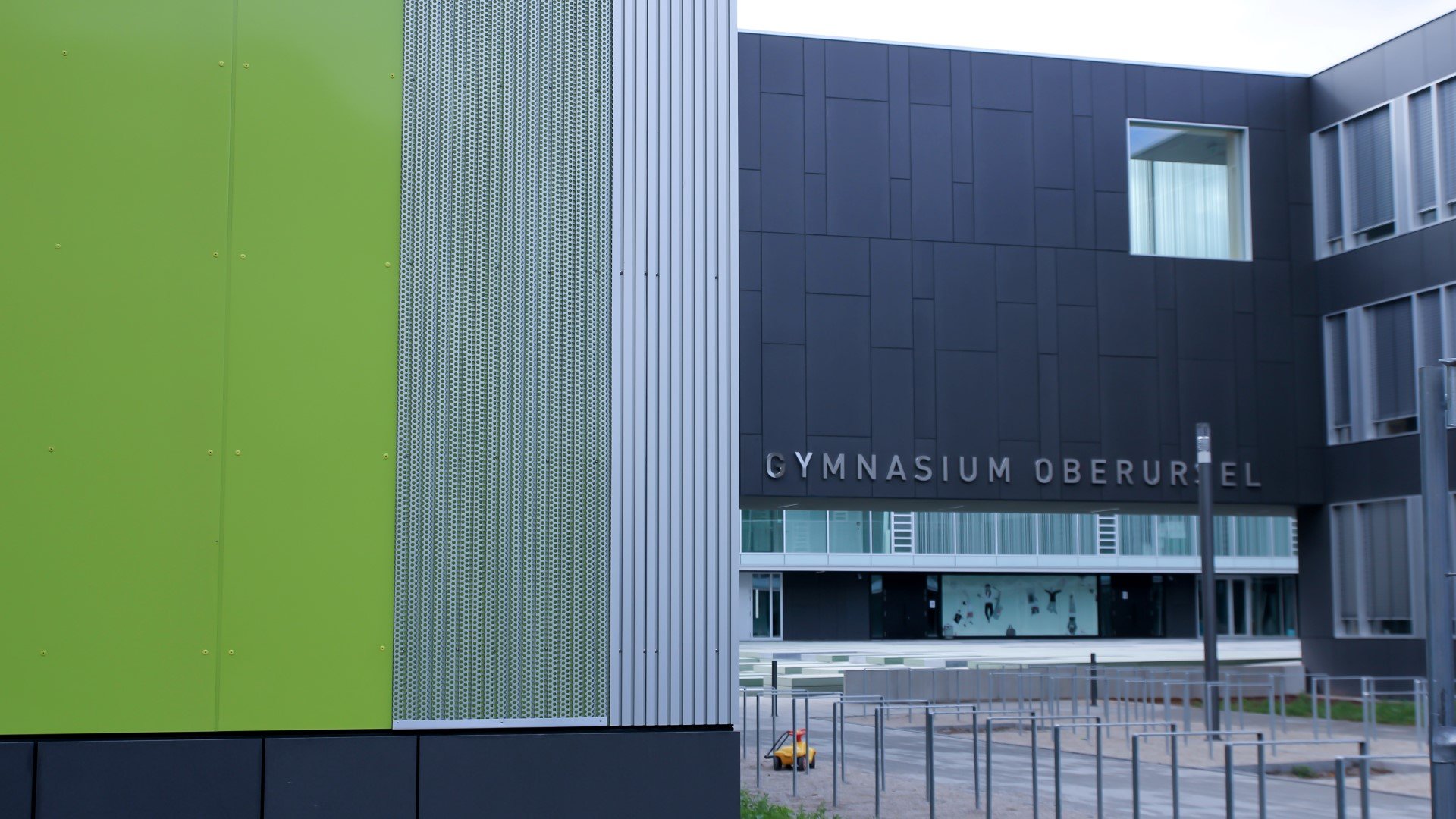 Oberursel Secondary School
Web Plates large made of aluminum "M 25/16/25g" and "M35/35/35g"
Facade elements
The new construction of the Oberursel secondary school in Taunus was completed to a high aesthetic standard in 2012.
The facade integrated our medium and large aluminium web plates, both perforated and unperforated, in various geometries and hole patterns, created using a variety of technologies.
The interplay of the cross sections of the plates and their hole patterns gives rise to surprising functional and design effects.
Details
t = 2.0 mm
perforated Rv 6.0-9.5 mm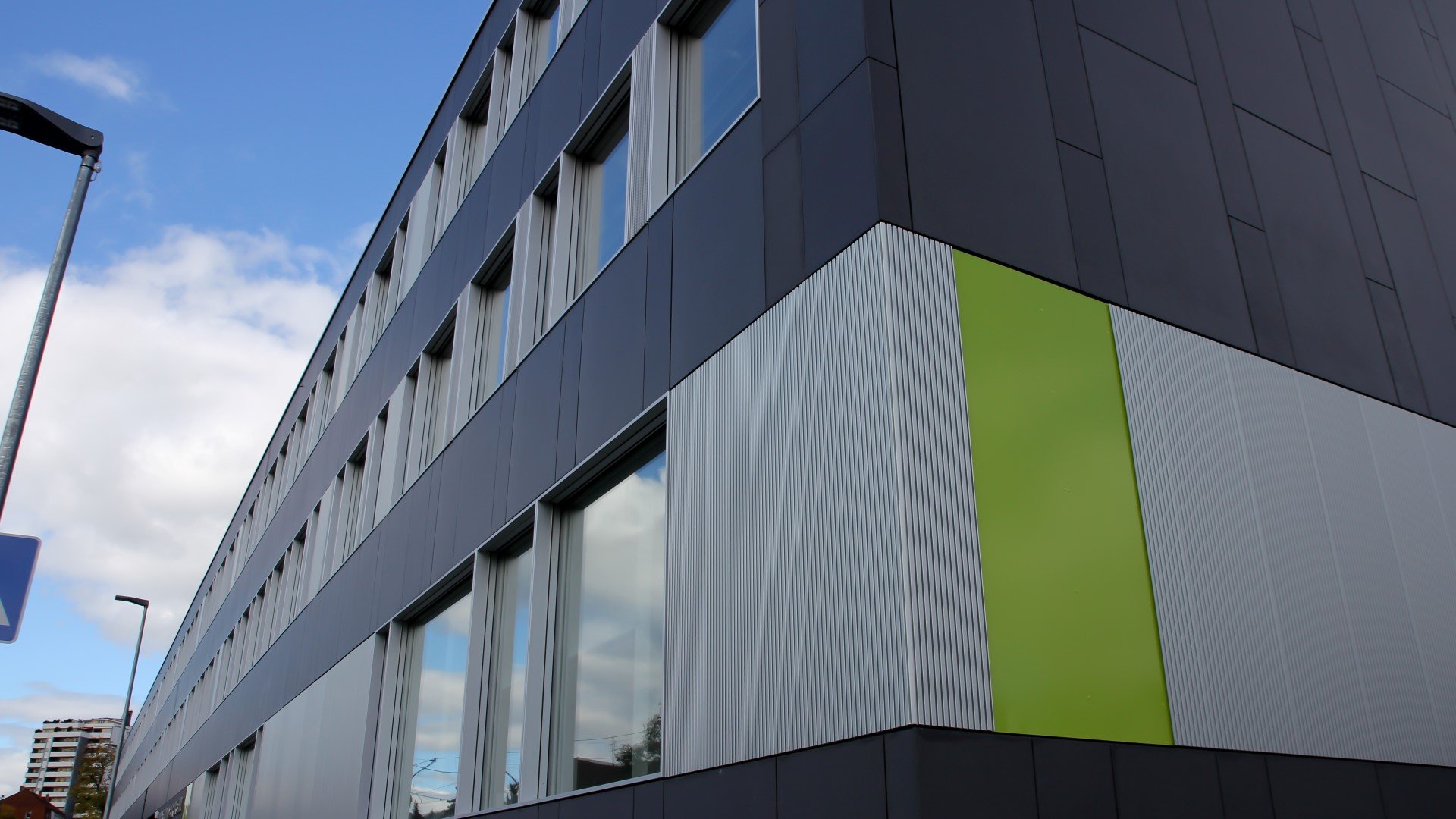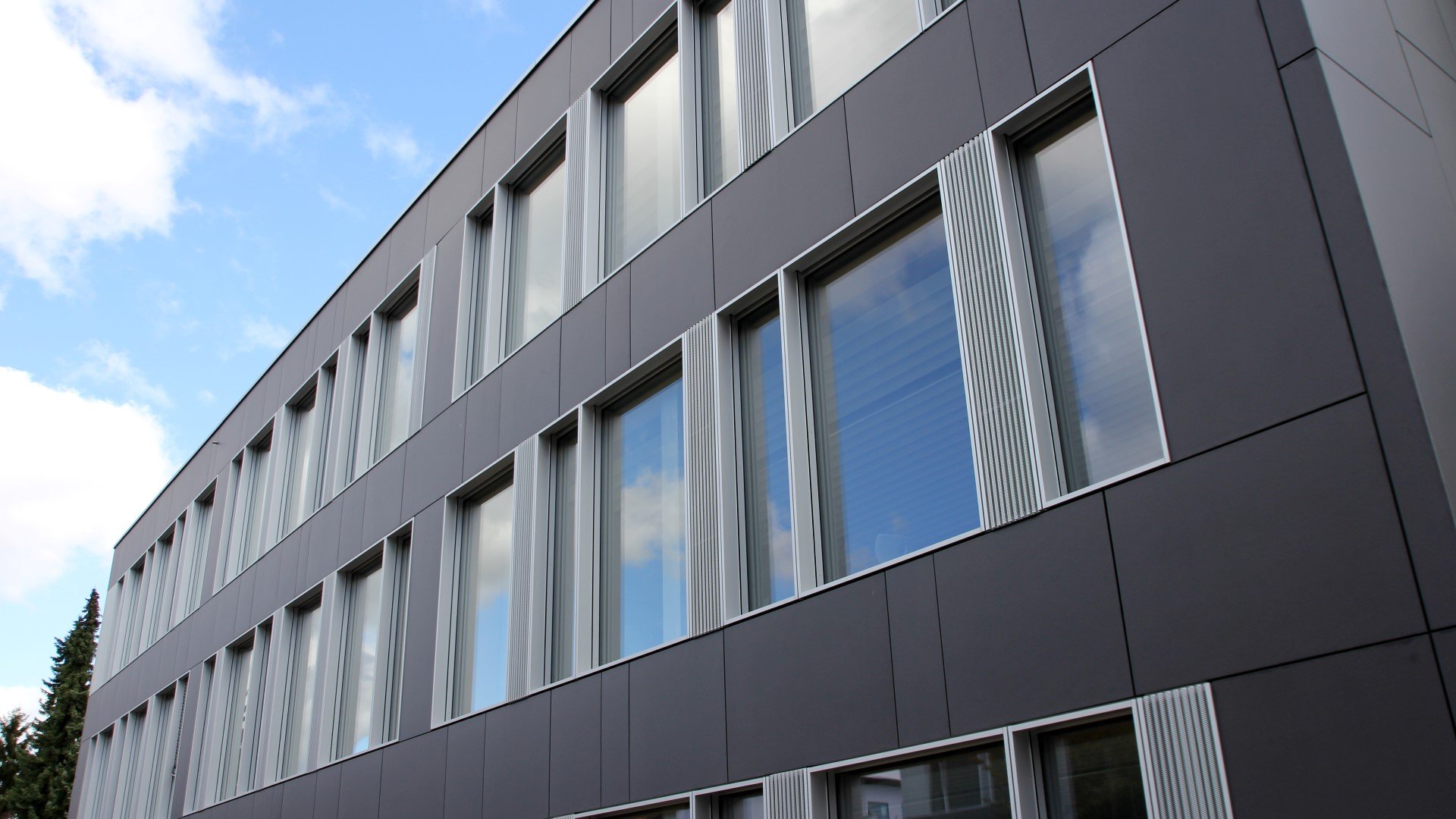 Location: Oberursel, Architecture: v-architekten gmbh, Cologne